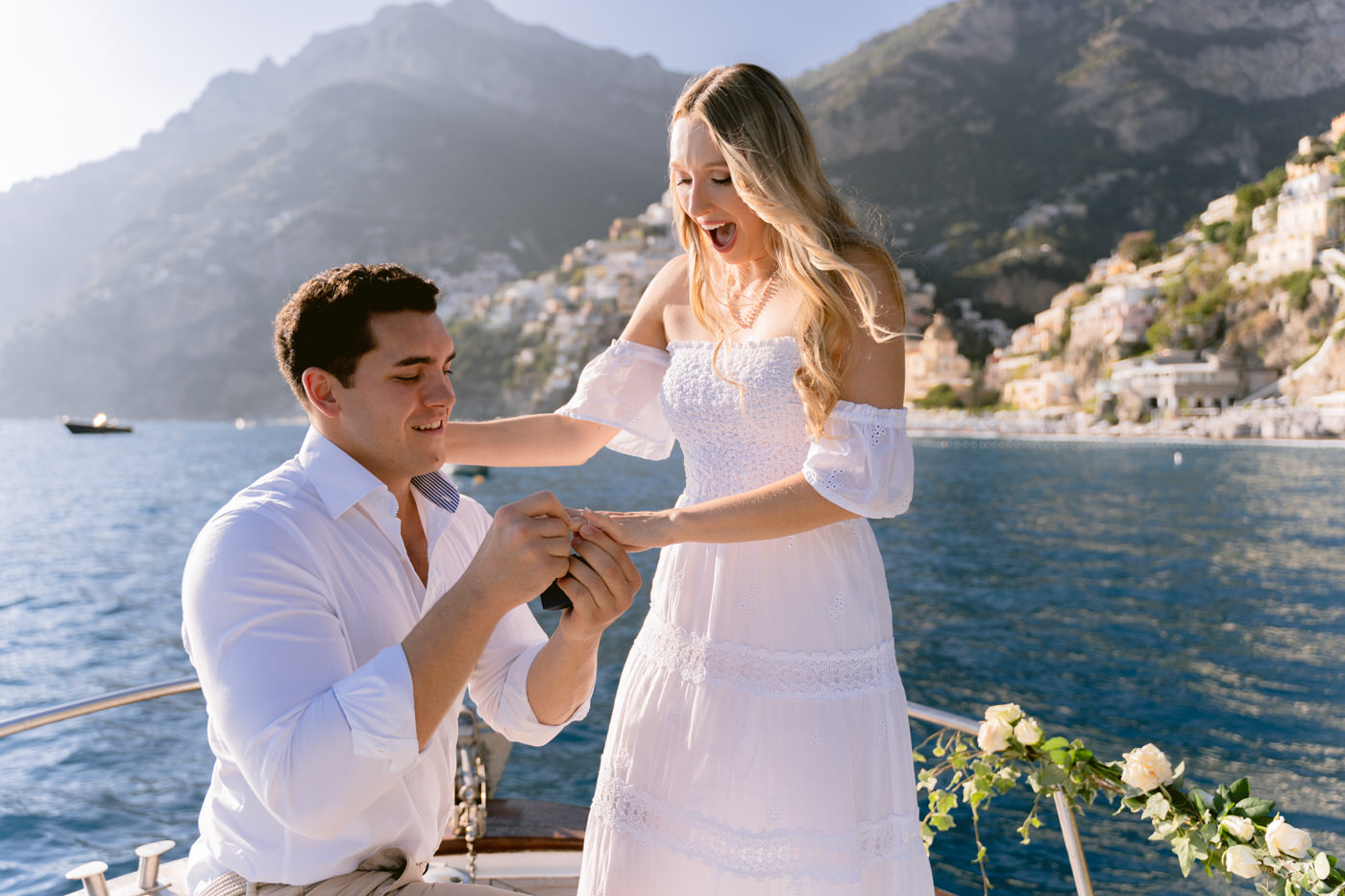 How to propose in Positano?
Let's start Planning tighter your Positano Proposal Boat
A Wedding Proposal on the boat along the coast is one of those most exclusive experiences on the Amalfi Coast. We met with West at the port of Positano, and a classic boat, built in Sorrento by the "Fratelli Aprea", was waiting for us. Ava was really surprised at the arrival of the boat, decorated with flowers and white roses, arrived at the chosen place together, West finally popped the question in Positano.
The cruise continued along the coast of Positano and ended by opening a bottle of champagne. Below you will find just some of the photos taken by Andrea (www.andreagallucci.com) on the day of the proposal, an excellent starting point to get a clearer idea of what your boat wedding proposal will be like.
Get in touch Now!